A la carte
Take aways
Buffet
Catering for all types of functions (on site)
Weddings
Birthdays
Conferences
Business lunches
Etc
Treat yourself to a choice of succulent meals from our exceptional a la carte restaurant that serves all meals and in-between. Enjoy our Buffet meals every first and third Sunday of the month.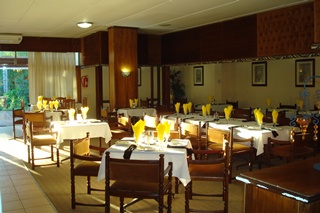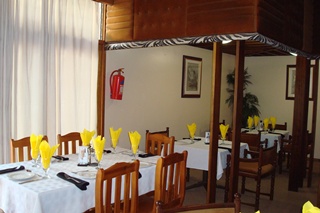 Our top class chef will treat you to a wide selection of succulent meals while you sit back and relax in the lap of luxury.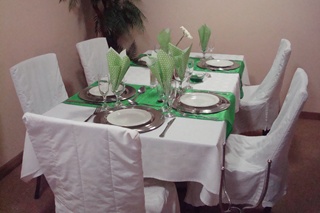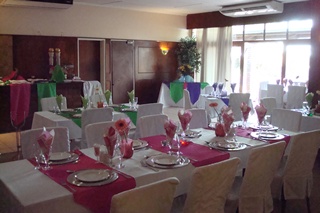 RESTAURANT HOURS
Buffet served every 1st and 3rd Sunday of the month and on advertised special occasions
Monday to Friday: 07:00 - 21:30
Saturday: 08:00 - 22:00
Sunday: Breakfast: 08:30 - 10:30
Lunch: 12:00 - 14:30
Dinner: 18:00 - 21:00